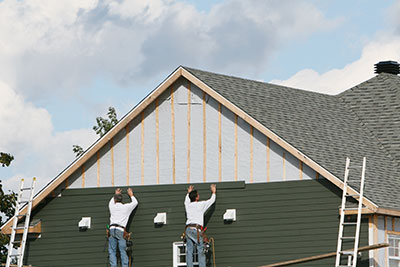 Siding gives your home a first appearance for anyone on the street. The color, the material, but especially the condition of it. Old siding can be hazardous and expensive; termites and other bugs can more easily enter your home and it can raise your energy bills. There are a few keys to determining if you need new siding.
DRY ROT
If you can easily penetrate the siding with a knife, your siding is rotting. You need to remove and replace the siding as soon as possible because the rot could spread and cause more problems.
CRACKS
Are there noticeable cracks in individual siding boards? If more than just a couple of pieces are cracked, this is an issue.
MOLD OR FUNGUS
Mold, mildew or fungus are serious problems for your home. Any type of growth can be harmful to your home and your family.
WARPING AND BUBBLING
If your siding has bubbles or is misshaped, you'll need to replace your siding. This is a sign of water inside the planks.
If you notice any of these problems in your siding, you'll need to remove and 
replace your siding
 as soon as possible. More than just adding beauty to your home, siding is also the first layer of protection from weather and pests that want to destroy your foundation. American Craftsmen of North Carolina installs vinyl and fiber cement siding on homes in the Raleigh-Durham area.
 Call us for an estimate! 919-683-8555