American Craftsmen of North Carolina is a professional, locally owned company that specializes in roofing, metal roofing, windows, and siding. If you are looking for a professional home improvement company that cares about your home, then American Craftsmen of North Carolina is the company for you.
American Craftsmen of North Carolina was formed in 2001. After working for a larger company, Rodney Turner, the founder, realized that there seemed to be only two types of exterior home improvement companies: large impersonal outfits that only seemed to care about "how much can we sell this month," or small single-owner companies that did not understand the importance of customer service and professionalism.
American Craftsmen of North Carolina has built its business on the simple model that a small, professional, single-owner company that treats the customer with respect and provides outstanding customer service would be desirable over a large impersonal company or a small, no-frills handyman outfit. At American Craftsmen of North Carolina you can expect the following:
Calls and issues resolved efficiently and timely
Professionally trained and specialized individuals to work on your home
Whether it is windows or roofing, all installers specialize in what they do, each having over 10 years of experience in their given field
Member of the BBB with never a single complaint
Qualified and experienced staff managing the project from start to finish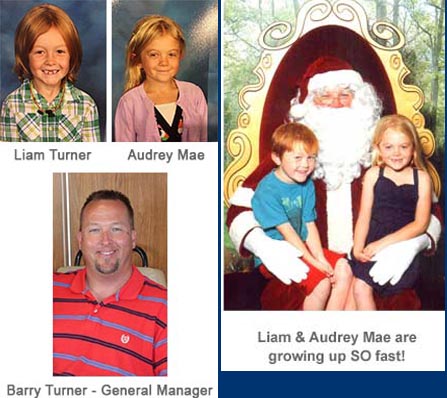 From the initial estimate to completion of the job at American Craftsmen of North Carolina, you will definitely see the difference. So if you are looking for a unique company that cares more about you than "how much can we sell this month," American Craftsmen of North Carolina is the company you want to call for a free estimate.
For your free estimate, call 919-683-8555 or click here!
Rodney was a pleasure to work with. The people at American Craftsmen were polite, professional and on time. They did an excellent job, came when they said they would, did not leave until the job was completed and cleaned up very well after completion of the job.
From the initial call to the completion of my windows I was very impressed with the care and attention everyone gave me.
We felt like they really cared about our home. Also, we enjoy our new windows and the outside noise and heating bills have definitely gone down.
Our house looks 100% better. Thank you for doing such an excellent job and taking the time to pay attention to the little details that make such a difference. We love our new roof, windows, gutters and siding. If you need a recommendation when you are in the area please feel free to call us.
I like the fact that we were able to deal directly with the owner. Rodney was very helpful throughout the entire job. He answered all my questions, met me when I had a concern and checked in on our project to make sure everything was okay. The workers were very knowledgeable and every crew we met knew exactly what to do. I would recommend America Craftsmen of NC to anyone who wants a superior job at a fair price.