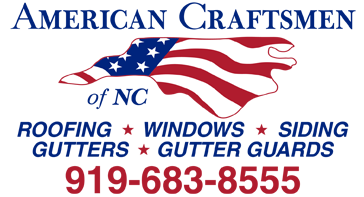 Thanks for taking the time to visit our website. We appreciate all of our customers' questions and realize that taking the time to answer them is just another thing we do that our competitors don't even bother with. After all, at American Craftsmen of North Carolina, all of the little things we do add up to the great service and 
professional quality
 our customers receive.
As you can see, we truly are a family-owned and -operated company. We believe in treating people with the same honesty and attention that we expect from others, especially when working on something as noticeable and important as your home. We are honest and upfront when dealing with our customers, and we go out of our way to give them accurate estimates on possible renovation ideas. We also work with them to offer as many options as possible to select from when considering possible home improvements and what may or may not look good.
So if you have any questions or would like more information about our services, especially receiving a free estimate on your home improvement project, feel free to fill out and submit the contact form below.