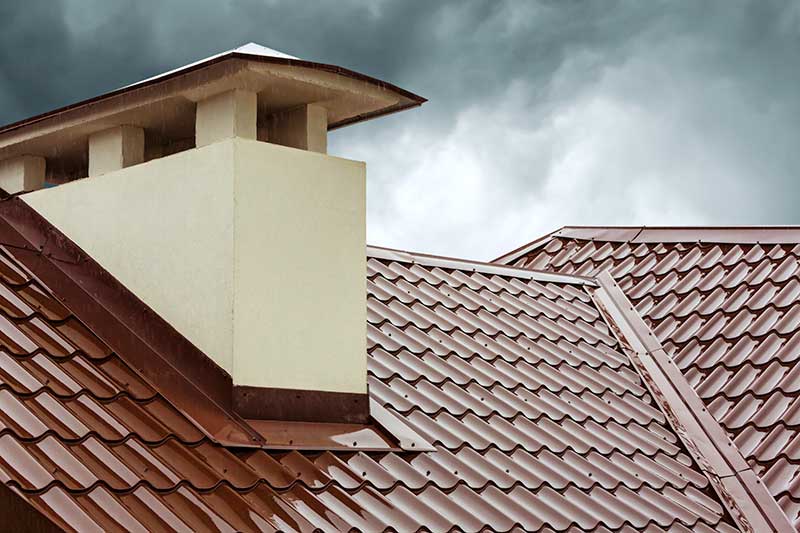 Homeowners often overlook roofs when they are developing a home maintenance plan since this part of the house tends to be less noticeable than the landscaping. However, the roof on your house plays a vital role in your life every day by keeping the rain out and regulating the temperature inside.
Typically, your roof should be inspected yearly, although your roofing professional may recommend a different schedule depending on the age and type of roof that is placed on your house. However, you should also do your part by checking your house regularly for these signs that your roof needs an inspection.
1. THE ROOF IS GETTING OLDER
A well-laid roof should last 10 to 20 years, although metal roofs can last much longer. You should be wary of a roof that is older or that has several layers of shingles already since these tend to age much faster. Talk to your roofing professional about replacing it before you are dealing with leaks.
2. THE SHINGLES ARE CURLING
Shingles are designed to lay flat against the roof, but the corners can start to curl up as the shingles age or are exposed to fluctuating temperatures. When this happens, it is called cupping, and you may notice that your roof looks wavy as you pull into the driveway. If you notice signs of cupping, it may be time to have your roof replaced.
3. THERE ARE SHINGLES MISSING
The shingles on a roof are placed in an overlapping pattern that helps keep the rain out. High winds, critters and tree branches are a few possible culprits for missing shingles, and even one single missing must be replaced to prevent water damage. You can do your part to prevent missing shingles by trimming tree branches back.
4. THE ROOF FEELS DIFFERENT
Although you can do a quick check of your roof from a ladder, you may feel the need to get on it to check things, such as the flashing around your chimney. If you notice any soft spots or curves on your roof, the decking below may be water damaged. Get off the roof, and have a professional check it out.
5. THERE IS SUNSHINE COMING THROUGH THE ATTIC
A bright and sunny attic is great if it has been remodeled into a bedroom with windows. However, seeing daylight coming through the rafters is never a good sign. This means that a hole has breached the shingles and decking, and allowing it to stay means that water can come in during the next rainstorm.
6. A RECENT STORM HAPPENED
Roofing materials are designed to sustain a tremendous amount of impact, but they can only handle so much. Even metal roofs are vulnerable to dents during a hailstorm. Since damage from hail can sometimes be subtle, it is important to 
have your roof inspected
 so problems can be fixed while they are easier to repair.
7. GRANULES ARE SHOWING UP EVERYWHERE
Asphalt shingles have granules that look like small beads or gravel. Over time, these can erode off the shingle due to exposure to the elements, scraping by tree branches and basic aging. You will find these in your gutters or along the ground below your roof. When they show up, it may be time to replace the shingles to protect the integrity of the roof.
8. A PEST PROBLEM HAS DEVELOPED
Sometimes, the first sign a homeowner notices of a roof problem is a rodent invasion in the attic. This can happen when a hole forms in the roof or the flashing has come up around the roof vents. Repairing these areas on the roof can often help you deal with the pest issue as well.
Proper roof care protects your home from serious problems, such as water damage, that can add up to costly repairs. At American Craftsmen of North Carolina, we always promote the importance of being proactive with protecting your property, so contact us for your roofing inspection today.